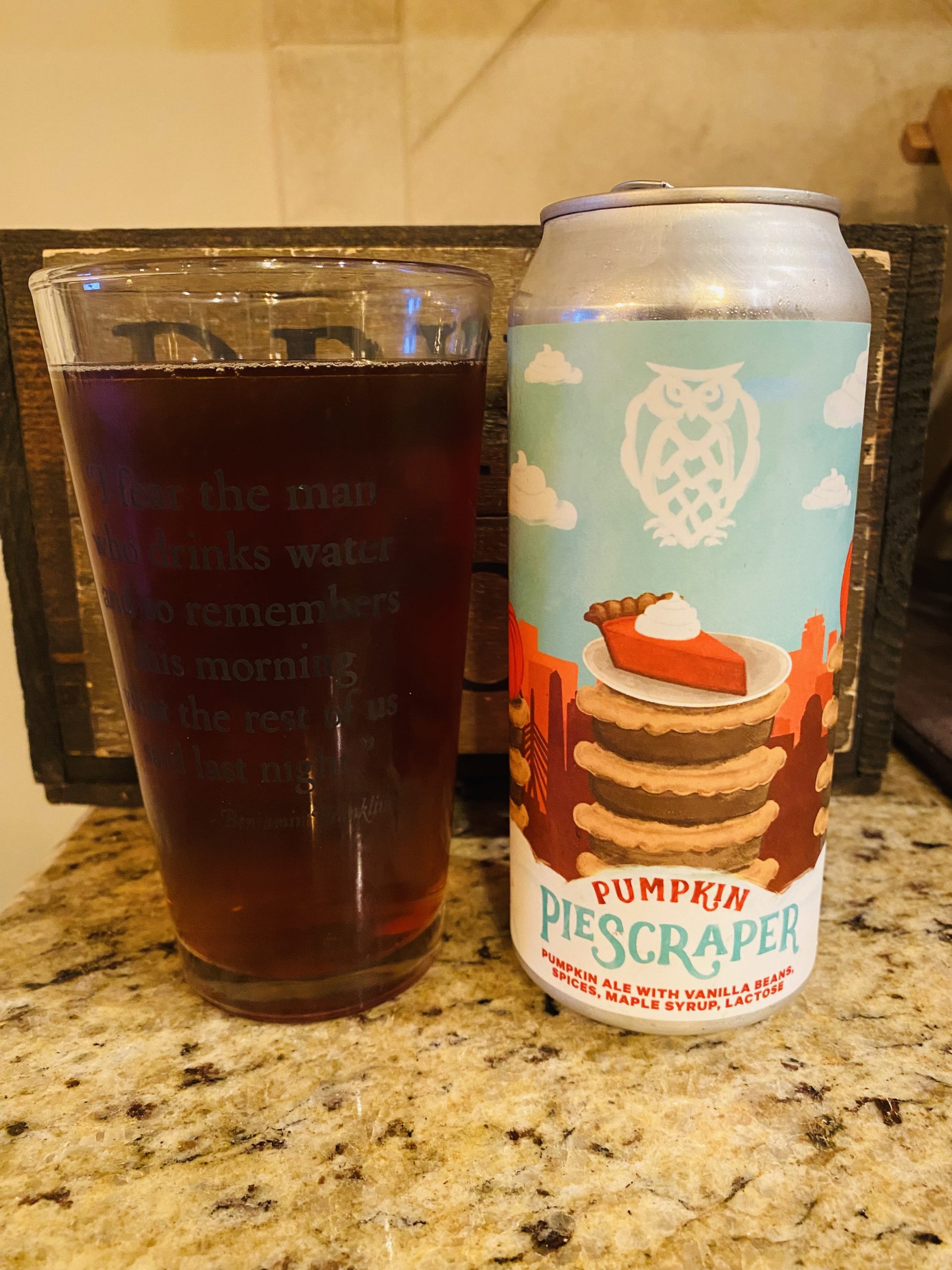 October is my favorite month of the year! I've been enjoying several different pumpkin beers this month that I have reviewed before but today I will enjoy a new one. A very special thanks to an old friend that sent me several different pumpkin beers from her area of the world for me to try. Tonight's is one of her favorites and now also one of mine. From Night Shift Brewing in Everett, Ma we have Pumpkin Pie Scraper! This is an enjoyable beer! Here goes my notes.
Color- Dark copper, that actually looks darker at the top then it does at the bottom.
Smell- Toasted marshmallows, cinnamon and nutmeg, not overly pumpkin but all the things that make a great pumpkin pie.
Taste- Lighter than it looks, smooth, like a "light Pumking" very tasty, can drink more than a few and not feel full.
Summary- This is a very well done pumpkin beer, not overly pumpkin flavor for those that don't like pumpkin beers (haters) but very, very tasty! It packs a solid 6%alc content and I would definitely drink this again! Cheers!