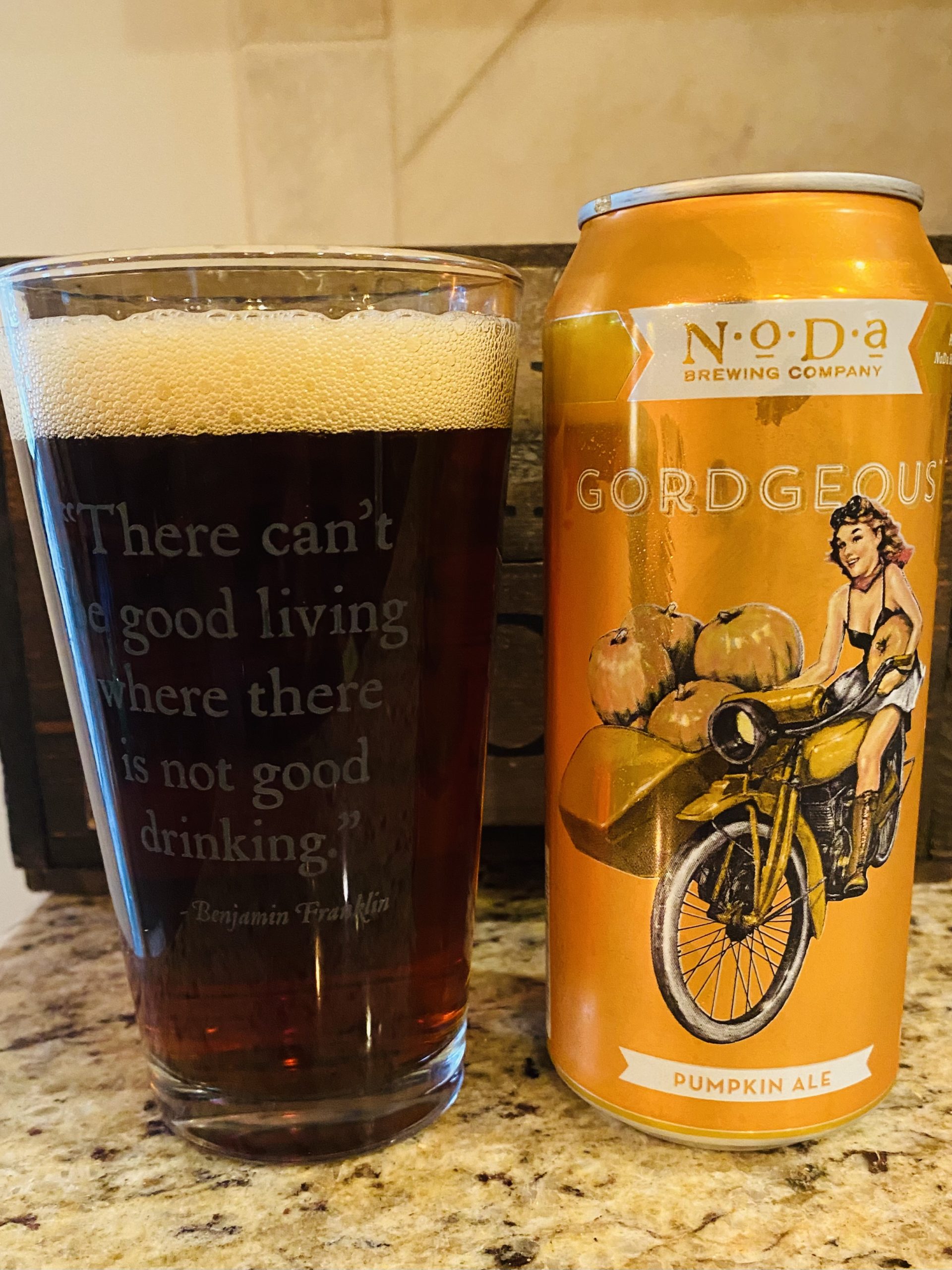 #pumpkinbeer #pumpkinseason #pumpkineverything
It's my favorite time of the year! It's fall, cooler weather, football and pumpkin season! My first review of pumpkin beers this year is "Gordgeous" from NoDa Brewing company out of Charlotte, NC. Let's get to it!
Sight- A dark burnt copper color, dark but not too dark. It makes me think of Halloween!
Smell- Nutmeg jumps out as well as cinnamon and sugar and pumpkin spice!
Taste- Lighter than the color, it's smooth, goes down easy, not overpowering spice but the nutmeg is strong in this one! It kinda coats the tongue which would make it hard to drink more than two! It delivers a 6.4% alc content with it which is nice and will help to keep you warm as the weather cools! I enjoyed this beer and will grab it again. Cheers!