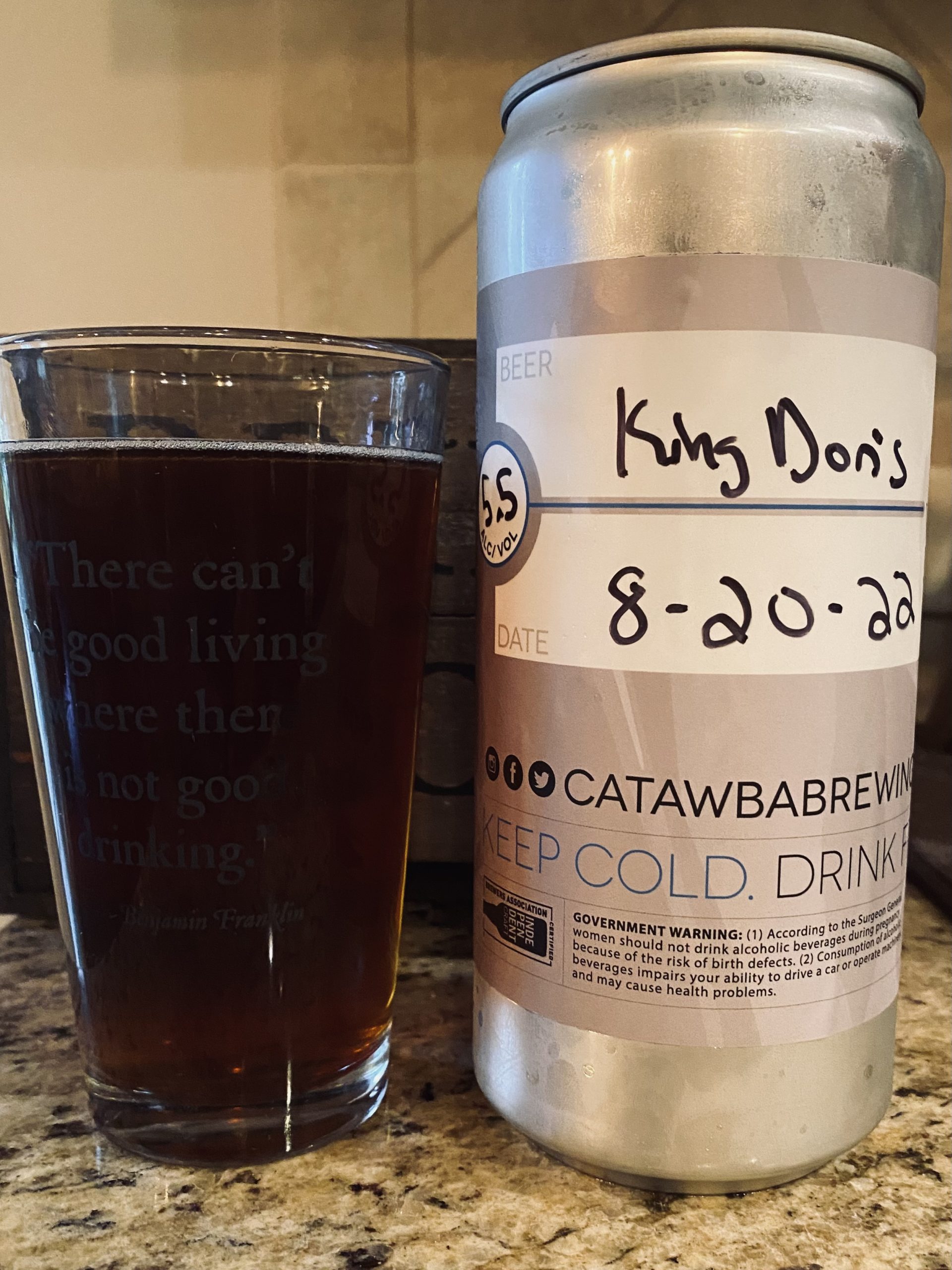 I wasn't able to get this beer in a cab or bottle because they had sold out already! So I grabbed a crowler so that I could take it home and review it. And here we go! Catawba brewing out of Asheville, NC delivers their annual pumpkin beer "King Don's Pumpkin Ale". This isn't the first year I've had it but the first time I have reviewed it.
Sight- Dark amber orangey color, lighter at the bottom but darker at the top.
Smell- Strong cinnamon scent, pumpkin spice
Taste- Very cinnamony upfront, cinnamon has a little bite at the top end of the sip. It's a solid Autumn beer but not so much a "pumpkin" beer. With a 5.5% alc content it's an all day drinker…if you like the cinnamon flavor! Cheers!