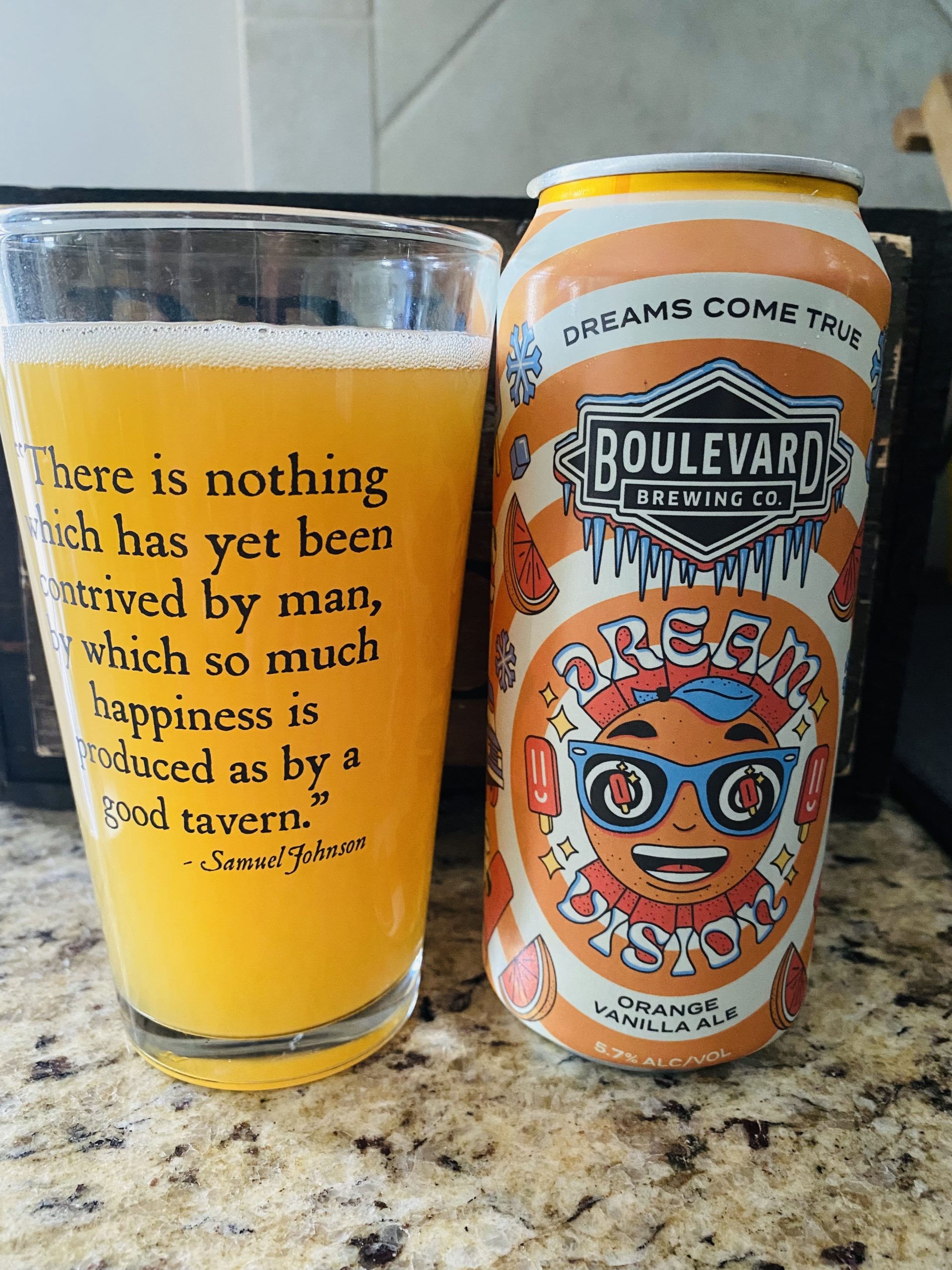 The summer has finally come to an end and to end it right I decided to try this very summertime style beer! From Boulevard Brewing Company, Kansas City, MO we try their Orange Vanilla Ale "Dream Vision"! So here we go!
Sight- Very cool retro can with some orange jokes on the side. Once in the glass, this looks like straight up orange juice! The kind I made when I was a kid! You know from concentrate! Add 3 cups of water to this frozen slush and no you have a "good for you" drink!
Smell- Orange juice with a hint of Vanilla, this is a strong scent and makes me think I should be drinking this with my morning pancakes.
Taste- Breakfast OJ! I can't believe this is beer actually! It's tangy and acidic just like OJ, sweet even.
Summary- In the summer time this might be appealing to some but the lack of beer flavor is not appealing to me. That and the only 5.7%alc content this is not a beer that I would purchase again. A novelty at best. Cheers!