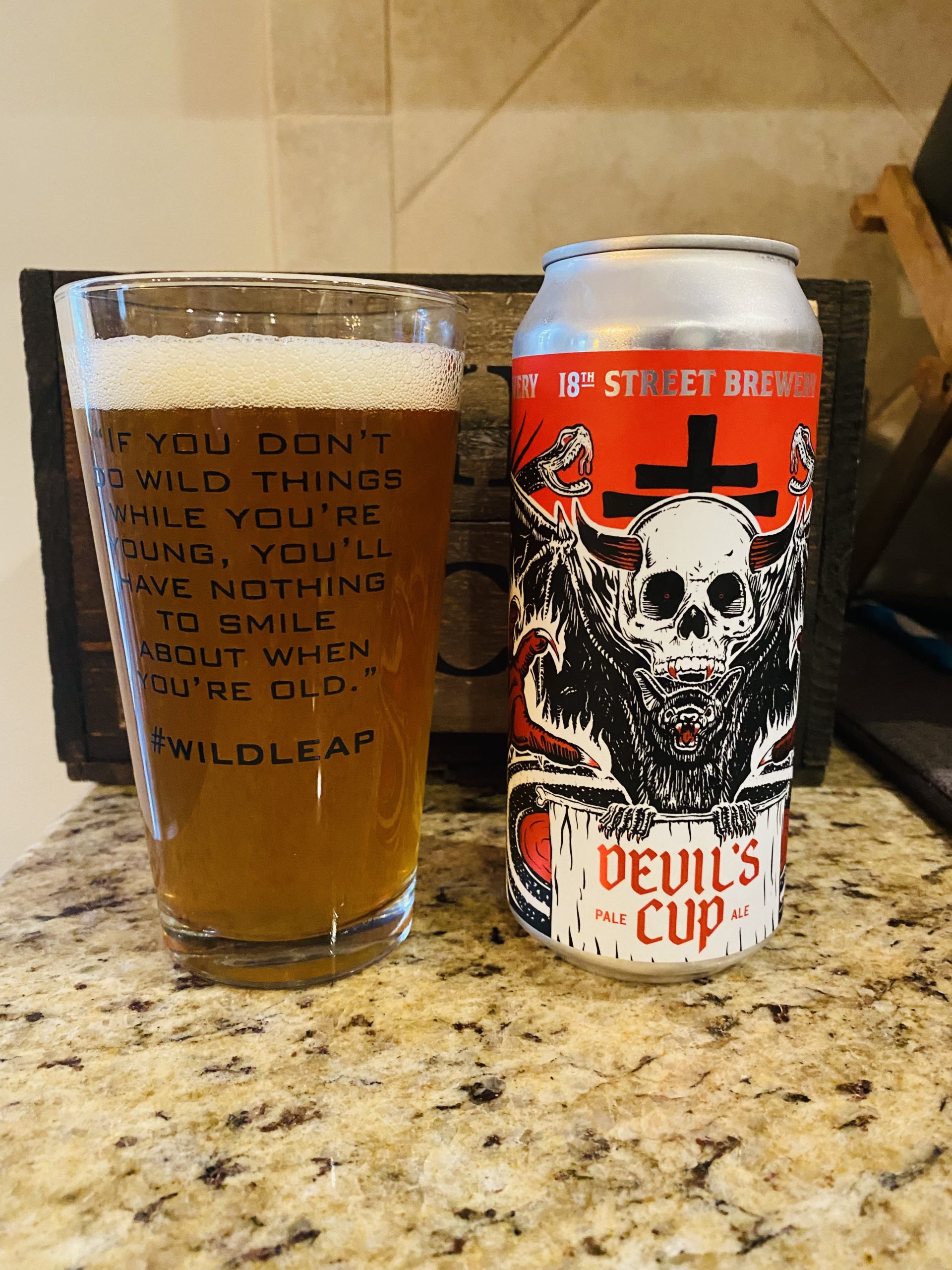 Tonight my friends I share with you a new find. A friend of mine found this and brought it over. "Devils Cup" from 18th Street Brewery, Hammond, Indiana. We all drink from the Devils Cup at some point, some of us more times than we should. Enough metaphors, let's get to the beer.
Color- An almost orange, copper hue that is a little darker than your normal pale ale.
Smell- Fruity, not a particular fruit but fruity, enjoyable, sweet aroma.
Taste- Light, refreshing almost flat but not, oranges. Not at all what you would expect from a beer called "devils cup", maybe more like "devils sippy cup"! The fruit smell and taste is just so pleasing and delicious it's hard to imagine any darkness associated with this beer. This beautiful concoction comes in with a 6.6% alc content but is easily drinkable. If you find it, give it a try, take a trip on the wild side and sip from the devils cup!