My favorite band, Iron Maiden, released another beer last summer but it's hard to get ahold of these unless my local beer store carries them. Lucky for me, the store, which isn't getting in any new shipments because it's being sold, still had two more Sun and Steel 4-packs remaining.
While the Trooper is charged with flavour, Sun and Steel also tastes great, but was a more yeasty taste. At 4.8% alc, it's easy to drink several pints.
I also recently finished reading Bruce Dickinson's autobiography, where he writes about the beer-making process, where he's doing taste tests and smelling hops, snorting yeast a so forth, which I found reassuring because a lazy musician would just slap the band name on a bottle of whisky and collect the royalties.
While Sun and Steel a good song on the album Powerslave, I found it an odd song choice to pair with a beer. But, the drink it working for me. While Iron Maiden beers are more of an occasional treat than something that's constantly in the fridge, they haven't yet made a bad one, and I'm looking forward to more. Perhaps the next one will be Virus.
4 stars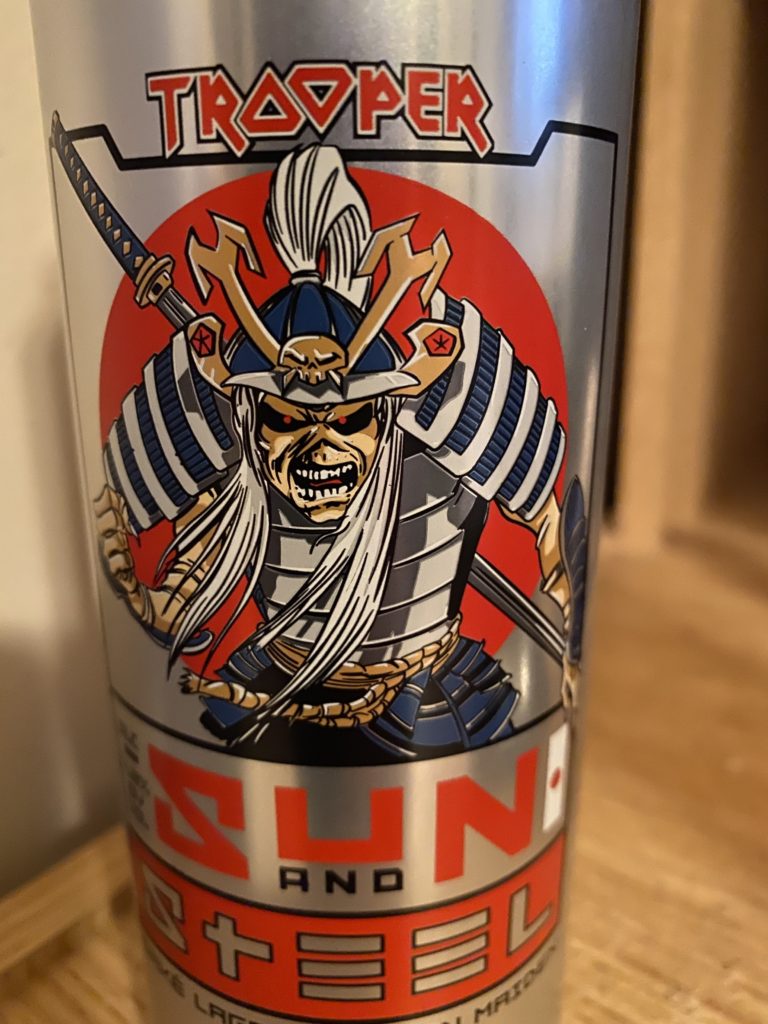 Visit www.ironmaidenbeer.com and discover the latest news updates.