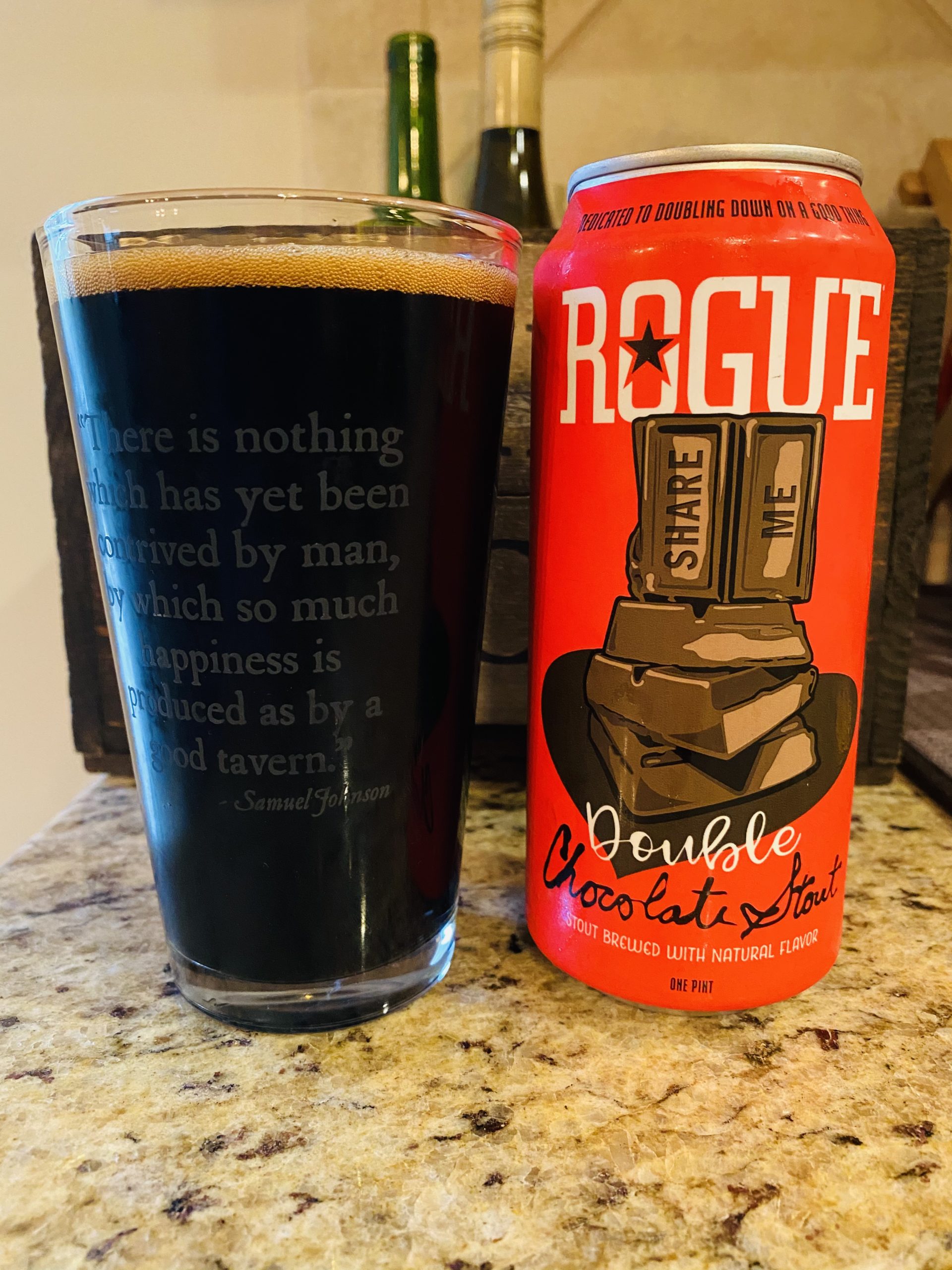 #stouts #darkbeer #chocolatestouts #roguebrewery
Today's beer choice is a stout from Rogue Ales brewery. Rogue brewery is located in Newport, Oregon and they always have a unique twist on their beers. Here's the rundown by sight, smell and taste.
Sight- This is a very dark beer, if it actually was chocolate it would be dark chocolate! There is no light coming through this beer at all and the black lettering on my glass is completely vanished.
Smell- This beer like most stouts has a bit of a coffee aroma but it is mainly CHOCOLATE! This takes me back to my vacation to Hershey Park when I was a kid.
Taste– For such a dark beer it is surprisingly light, the name delivers on the chocolate taste as well. It's a little bitter but this is a very enjoyable beer. I'm not even a "Stout" guy but I would definitely drink this again.
Rogue brewery has delivered on their promise of a chocolate stout and with a whopping 9.0%alc content this is not a beer to take lightly. The can even advises you to pair this with a porterhouse steak. I wish I would have read that first and tried it! I guess next time I will as I will be drinking this again. 5 stars Rogue! Well done.
–