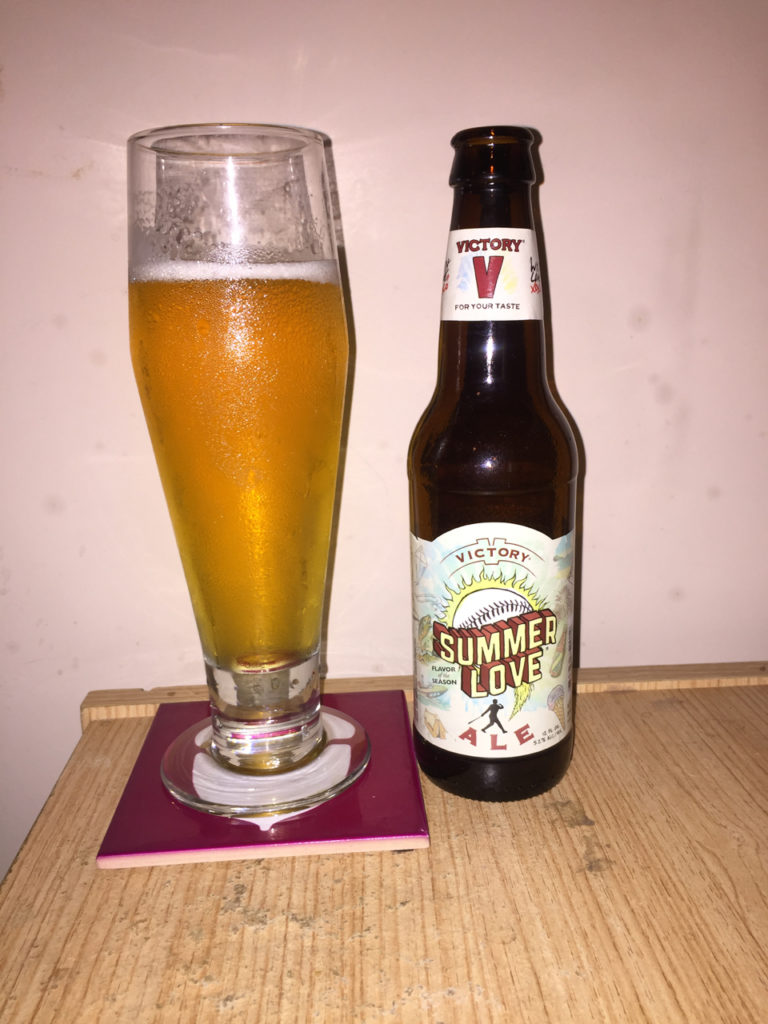 If there's anything you can count on from Victory Brewing Company, it's that their beers are labeled seasonally which syncs up perfectly to Thej2beerquest's category structure. Justin previously reviewed Winter Cheers (or… Winter Jeers), and today I'll review Summer Love. Lookit! It's got ice cream and baseball and fishing and camping and kites and hot dogs on the label and nothing says summer like any of those things.
It's 5.2% alc, and Victory's site describes the beer as "With the sublime, earthy familiarity of noble European hops backed up by fresh, clean German malts, Summer Love Ale ends with a surprising burst of lemony refreshment from fistfuls of American whole flower hops."
I'd hardly call it a 'burst' of lemony refreshment, though I think I tasted something tarty when I swooshed around.
I actually like this beer, though it's hardly anything special. The site says it goes well with pizza, chicken and salads, but this being summer, I'd prefer barbecue and crabs… because that's summer to me.
3.5 stars.